Automatic Doors Deserve to be Recognized!
March 14, 2021
Automatic Doors Deserve to be Recognized!
Do you ever walk up to an automatic door and think about how cool it is that the door just opened for you with no effort at all!? Then as you walk through the door and it remains open for YOU, it's almost as if a red carpet was placed in front of you and you are treated as a VIP!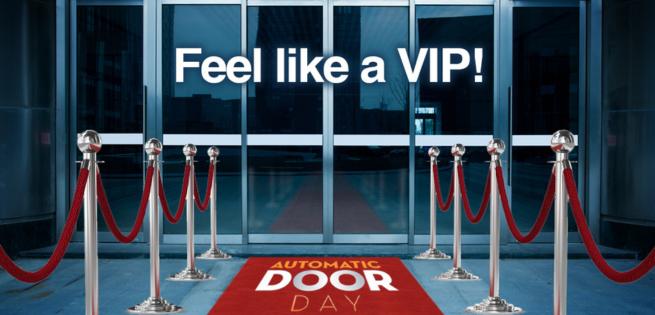 It's for this reason and so many others, we are celebrating Automatic Door Day, March 19th! The technology behind an automatic door seems like such a simple concept, but since it's inception, automatic doors have been instrumental in providing the following:
Universal access to public buildings for people with mobility issues and other physical differences.
Touch Free Access to buildings in a world significantly more aware of the necessary steps it takes to help prevent the spread of germs. We can go as far as to say, automated doors can actually help save lives!
Long term cost savings – automatic doors are more efficient. They can help reduce heating and air-conditioning bills!
Convenience and improved quality of life!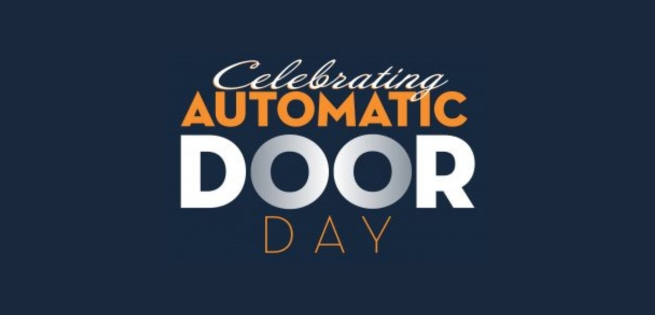 Who hasn't walked up to a door with too much 'stuff!' in their hands and would have had a rough time if that door didn't open!? Manual doors can stick and can certainly be a pain when your hands are full and can close on you at inconvenient times.
One of the most visited blogs on our Door Services Corporation site makes a very compelling statement – the fact that sliding
automatic doors are not more widespread is odd
. They are moderately priced by comparison with many other components of buildings and often more durable in high traffic areas than hinged doors.
As a company that provides quality and reliable service and repair on automatic doors, we would be remiss to mention how important it is too keep your commercial doors working 24/7! To help you do that, we prepared a
door inspection checklist
to help you avoid costly repairs and prevent avoidable accidents.
At our headquarters we did a study on some of our most active customers and looked at how much they were spending on service and labor hours. Do you know how much your business has spent in recent years to make sure your doors are working properly?
What so many facility and operations executives don't realize is that our annual service contracts can actually save their business at least
25% or more over the life of their doors
!
Our Vice President and General Manager, Peter Lawson put it best when he said,
Increasing preventive maintenance tasks is a surefire way to minimize the impacts of emergency maintenance and deferred maintenance costs, minimize downtime and extend the life of your equipment.
What better way to honor your businesses' automatic doors on Automatic Door Day than to make sure your doors are working at MAXIMUM efficiency!?
Schedule a preventative maintenance
check on your doors today!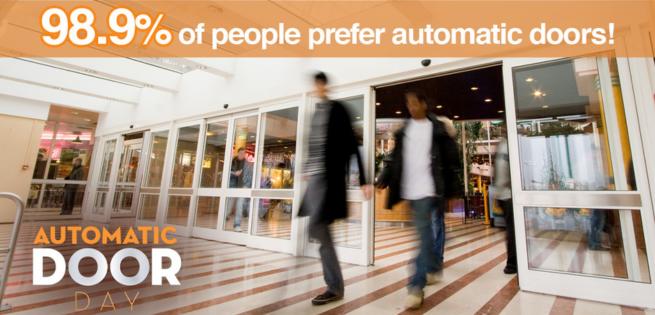 by Krista Rivers, Marketing Specialist,
Door Services Corporation
Categories
Recent Articles
Automatic Doors Deserve to be Recognized!