Door Services Corporation Now Offers the New FLEX by Horton
May 06, 2021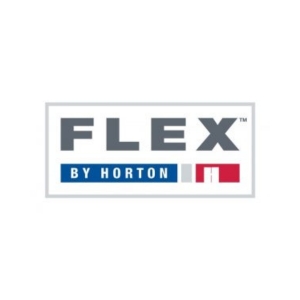 Hatfield, PA ~ Door Services Corporation, a branch of
Door Services Corporation
, now offers the new FLEX by Horton line of reliable, quality entrances. Door Services Corporation is your expert partner for pedestrian door service and installation in Virginia and Georgia and service in Eastern Pennsylvania.
FLEX is a new line of pedestrian entryway solutions from the brand that developed the first automatic sliding door sold in America –
Horton Automatics
. Horton has been at the forefront of automatic and manual door design and manufacturing since 1960. FLEX takes everything that Horton has learned during that time and integrated it into a diverse, value-conscious product portfolio that delivers impressive versatility and convenience at an optimal price point for select projects.
Door Services Corporation, Regional General Manager, Matt Day, comments,
"We are excited to be able to offer a new, high quality product for our customers. The new FLEX line is a great cost-effective solution that carries the strength and durability that comes with all Horton products. This new portfolio of quality, value conscious entrance systems will really allow us to offer our customers a complete breadth of product and be more competitive in the marketplace."
The introduction of FLEX includes the following new products and supporting documentation. Architectural specifications, architectural details and product literature that can be found on the new www.flexbyhorton.com website!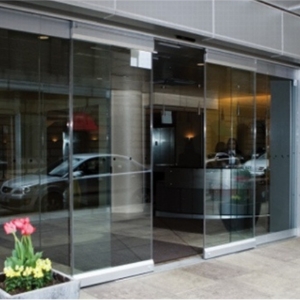 FlexSlide Series 2022: Automatic sliding door provides hands-free, contactless pedestrian access for everyday use.
FlexSwing: Whether for new construction or an existing building, Flex by Horton swing door systems provide a full range of access solutions for low energy, handicap or high-traffic automatic access applications. The 7400 Series operator is easily adapted in the field for a wide range of commercial uses.
FlexBarn, Barn Door: Versatile multi-use door system ideal for everyday use in medical offices, office spaces and openings where multi-functional doors are needed. FlexBarn features ADAcompliant hardware, self-closing, and a soft close & soft open dampening system for smooth seamless operation.
With the largest presence in the Pennsylvania and Virginia (and now in Georgia!), we have the most installers and technicians on the road. Our experienced AAADM certified employees are available to serve your needs before during and after installation.
For every door and window installation, we go through our tried-and-true three step process to ensure you get not only the best possible products, but also proper and safe installation.
When a site is ready for installation you will work closely with our entire Team. Project Managers, Schedulers and Technicians are all committed to ensuring that your project is completed to specification and to your satisfaction.
Media Contact: Krista Rivers, Marketing Specialist / marketingds@overheaddoor.com
————-
ABOUT DOOR SERVICES CORPORATION
Your expert partner for pedestrian door service and installation, our company was built on quality products and long-term customer partnerships. We are a member of the American Association of Automatic Door Manufacturers. Our AAADM certified technicians have over 50 years of product knowledge. We service and repair all doors and windows models of all automatic door manufacturers.
24/7 emergency service
is available to meet your after hour needs in our designated coverage areas:
Advanced Door Automation services North Carolina and east to the coastal regions
Advanced Door Service services Eastern Pennsylvania, Virginia and Georgia
Keystone Automatic Door Enterprise services Northern Pennsylvania
Allegheny Door Enterprises services Western Pennsylvania
Automatic Door Enterprises services Lansdale, Pennsylvania and surrounding areas
Del-Mar Door Service services Delaware
Door Controls services Louisiana
Eastern Door Service services greater New Jersey area
Texas Access Controls services Dallas, Houston, Austin and Corpus Christi, Texas areas
Horton Automatics of Ontario services Ottawa Valley and Southern Ontario, Canada