New Late-Night Walk-Up Window for Harvey's Location in Toronto, Ontario
June 30, 2022
Walk-Up Windows Are the Next Best Thing for Storefronts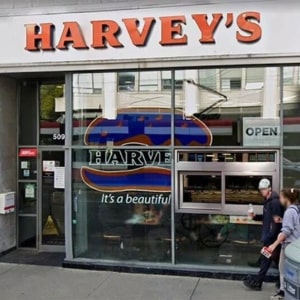 One of the most popular fast-food chains in Canada just installed a new walk-up window for an existing location in Toronto, Ontario. This particular restaurant location now has a Horton Automatics walk-up window for take-out orders and late-night ordering when the building is closed.

Peter Armanious, Harvey's franchise owner comments,

"We are looking to increase our day traffic and rather than expanding our dining room we decided this walk-up window would help increase foot traffic to the building. It also gives us the added capability of late-night sales while having the dining room closed."

With this Harvey's location on a high traffic, city street, a drive-thru window isn't a feasible option. The Walk-Up window is the perfect solution for 'to-go' orders as well as late-night orders when the location is closed. You can find this Harvey's location at 509 St. Claire Avenue West, Toronto.

Mr. Armanious goes on to say,

"We are seeing more and more locations install drive-thru or walk-up windows. Initially we saw this as a response to COVID but now we feel businesses are recognizing a true growth in sales and added benefits to having a transactional window.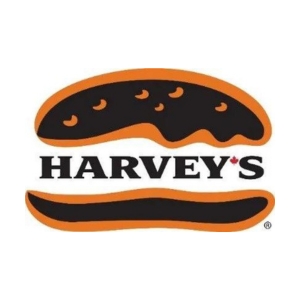 I believe the window will help grow our business. It gives people the added convenience of ordering without even having to come into the store. In today's world, with all the additional costs in building and food- it is imperative to grow sales and guest counts. This window will help us do this."

Harvey's® has a long history of proudly serving Canadians great tasting burgers. For over 60 years, their restaurants have been Canadian owned and operated, serving Canadians across the country.
Media Contact: Krista Rivers, Marketing Specialist /marketingds@overheaddoor.com
ABOUT DOOR SERVICES CORPORATION
Your expert partner for pedestrian door service and installation, our company was built on quality products and long-term customer partnerships. We are a member of the American Association of Automatic Door Manufacturers. Our AAADM certified technicians have over 50 years of product knowledge. We service and repair all doors and windows models of all automatic door manufacturers.
24/7 emergency service is available to meet your after hour needs in our designated coverage areas:
Advanced Door Automation services North Carolina and east to the coastal regions
Advanced Door Service services Eastern Pennsylvania, Baltimore, DC, Virginia and Georgia
Keystone Automatic Door Enterprises services Northern Pennsylvania
Allegheny Door Enterprises services Western Pennsylvania
Automatic Door Enterprises services Lansdale, Pennsylvania and surrounding areas
Del-Mar Door Service services Delaware
Door Controls services Louisiana
Door Control, Inc. services Maine, New Hampshire, Vermont and Northeast New York
Door Concepts, Inc. services Rhode Island and Eastern Massachusetts
Eastern Door Service services greater New Jersey area
Texas Access Controls services Dallas, Houston, Austin and Corpus Christi, Texas areas
Horton Automatics of Ontario services Ottawa Valley and Southern Ontario, Canada