Door Services Corporation Expands Coverage in Atlanta, Georgia and Surrounding Areas
April 06, 2021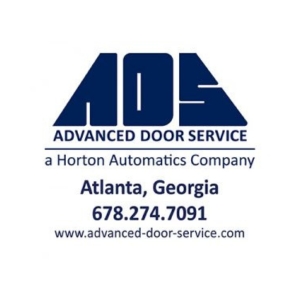 Atlanta, GA – Door Services Corporation, a leader in automatic door service in Pennsylvania and Virginia, now provides coverage in Atlanta, Georgia and the surrounding areas. Door Services Corporation is a branch of Door Services Corporation, a Horton Automatics company. Door Services Corporation is on a mission to become the leading expert in service, sales and installation of automated entrance solutions specializing in Commercial, Institutional, Healthcare and Industrial Applications in the North American marketplace.
New hire, Gil Hess recently joined the team to manage the new Atlanta, Georgia location. Gil is a certified AAADM Trainer and inspector with over 40 years' experience in automatic pedestrian doors, glass and glazing and door hardware industries.
He has resided in metro Atlanta area for over 30 years with his wife and two sons. He enjoys being outdoors with family, watching family sporting events, traveling, and being home with his wife and dogs.
Gil is a second-generation 'Door Guy', raised in the automatic door and hardware industry, following in his father Harry's footsteps. Gil's various roles in the industry include Sales Manager, Architectural Representative, Sales Engineer, Expert Witness, Distributor Representative, AAADM & Product Training Manager, and branch General Manager.
"I joined Door Services Corporation because I know Horton products are of the highest quality and has the broadest scope of products. Horton Automatics and Door Services are regarded as providing some of the best products and service in the industry. I'm proud to be part of Door Services as Door Services Corporation in Georgia and look forward to representing a top-quality product and company."
Peter Lawson, Vice President and General Manager of Door Services Corporation adds,
"Atlanta, Georgia's metropolitan area is heavily populated with commercial businesses that need our automatic opening solutions and service expertise. We are excited to grow our product and service offerings in this area with Gil on our team.

This is an important step in our continued growth strategy."
To call our new Atlanta, Georgia location directly, please call 678.274.7091 – more details will be added to the website soon!
—————————–
ABOUT DOOR SERVICES CORPORATION
Your expert partner for pedestrian door service and installation, our company was built on quality products and long-term customer partnerships. We are a member of the American Association of Automatic Door Manufacturers. Our AAADM certified technicians have over 50 years of product knowledge. We service and repair all doors and windows models of all automatic door manufacturers.
24/7 emergency service
is available to meet your after hour needs in our designated coverage areas:
Advanced Door Automation services North Carolina and east to the coastal regions
Advanced Door Service services Eastern Pennsylvania, Virginia and Georgia
Keystone Automatic Door Enterprise services Northern Pennsylvania
Allegheny Door Enterprises services Western Pennsylvania
Automatic Door Enterprises services Lansdale, Pennsylvania and surrounding areas
Del-Mar Door Service services Delaware
Door Controls services Louisiana
Eastern Door Service services greater New Jersey area
Texas Access Controls services Dallas, Houston, Austin and Corpus Christi, Texas areas
Horton Automatics of Ontario services Ottawa Valley and Southern Ontario, Canada