CARES Act Funds Provide Drive-Thru Window for Pulaski Finance Department
January 13, 2021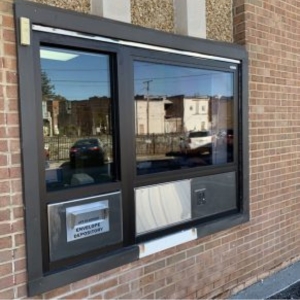 The Town of Pulaski would like to thank Door Services Corporation in Roanoke, Virginia for their work installing a
drive-thru window
. Some additional modifications after the initial installation were required, and they were very accommodating in working with us to accomplish what was needed.
Starting, January 12th, The Town of Pulaski's Finance Department opens their newly installed drive-through window for use by the public. The window's installation was made possible through the use of CARES Act funds provided to the Town by Pulaski County. Funds were granted based on the need to provide citizens with an additional 'social distancing' option when making payments on utility bills.
To read this release in its entirety,
click here
.