Telecommunications Company in Duluth, Georgia Installs Horton Automatics Elegant Sliding Door
December 06, 2021
With frameless styling, this Horton Elegant HD-Slide® Series 2500 was the perfect choice for this commercial building office space in Duluth, Georgia. The Elegant door system enhances the building's interior while offering all the advantages of automatic operation and energy efficiency.
Designed for heavy duty applications, this system uses a 2001 belt drive header and is available in non, partial and full breakout configurations.
Installation: November 2021
Location: Viasat Inc., Duluth GA
General Contractor: Scott Contracting Inc., Suwanee, GA
Architect: Menefee Architecture, Atlanta, GA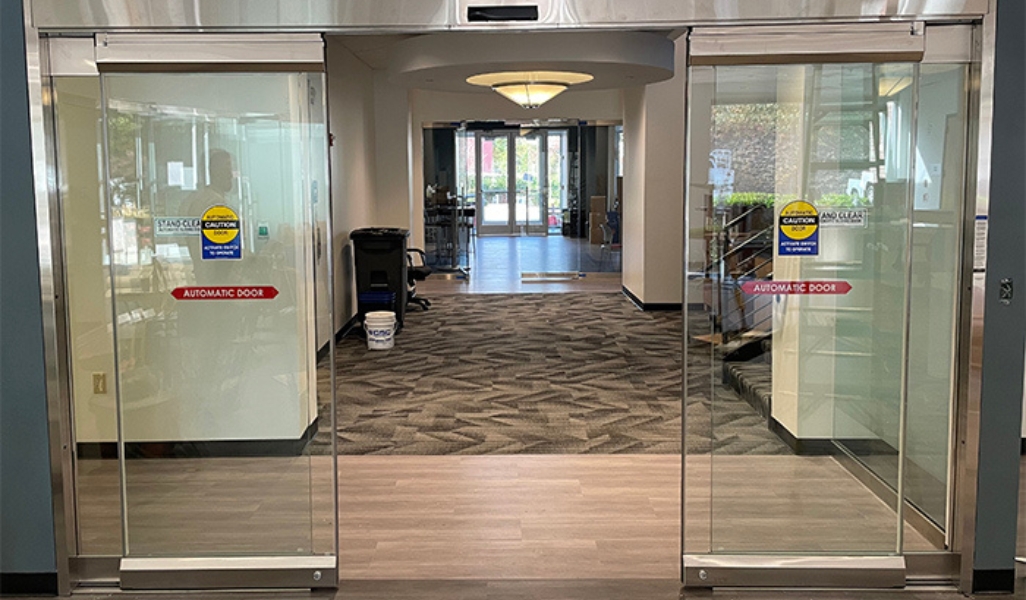 Beautiful after photo!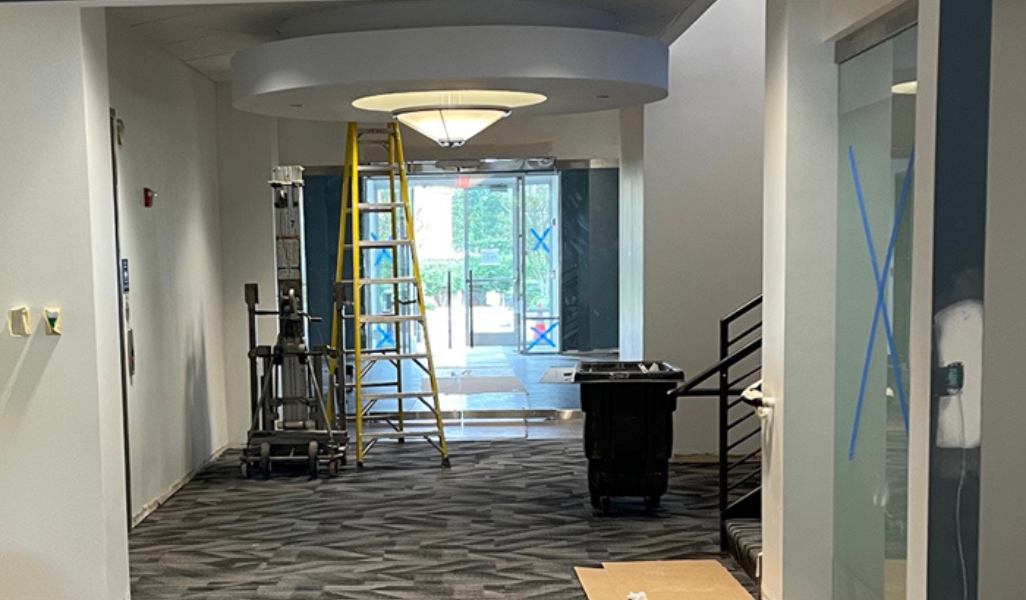 Photo before.
For full details on this product, visit the Horton website.