Industrial
Access and safety are two of the most important aspects of any industrial process. Working in high-traffic areas or secure environments is dangerous and unproductive with inadequate infrastructure. Optimize worker movement, safety, and efficiency at your facility with industrial sliding door systems from Horton Automatics.
Looking for service for your industrial doors? Visit us here.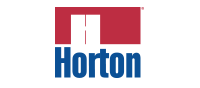 Text
Download brochure
Features:
We provide an array of manual and automatic sliding door systems. Sliding door systems custom tailored for industrial and manufacturing sector applications can include weather resistance, clean-room, smoke, or flame protection. Custom powder coat finishes provide aesthetic appeal while increasing durability in harsh conditions. These sliding door systems offer recognized functionality, performance, and durability.
Our Commercial Door Services
Download: Preventative Maintenance Tips For Your Automatic Doors
Take these simple measures to ensure that your commercial and industrial doors run smoothly year round and function consistently.
What Our Clients Say
The service tech does an excellent job for us and lets us know how long parts will take and when he will be back.
Your technician went above and beyond. I appreciate your service and trying to help me put together some seals to buy from you guys from my doors and windows and waiting for a quote on that, but I can't thank you guys enough I've never had a problem with your technicians. It's a pleasure doing business with you and looking Forward in the future to do business with you thank you very much!
Facilities Manager
Service is always thorough and prompt. Joseph is a great technician, always communicates thoroughly about any issues.
Service Manager
Applications of Industrial Sliding Doors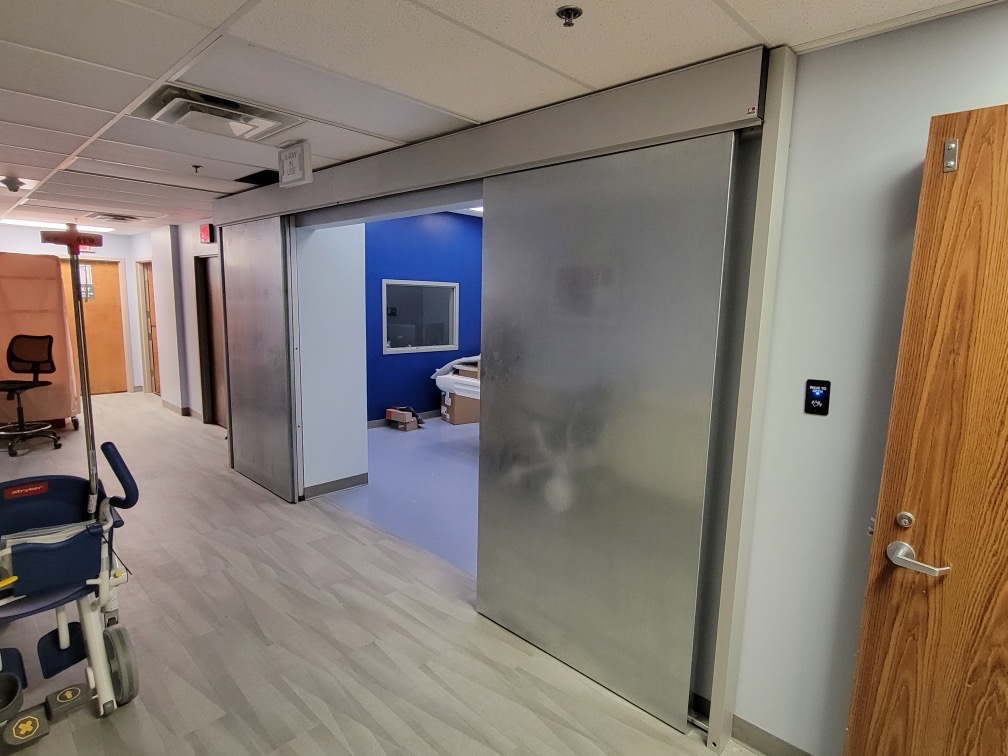 Industrial doors
Industrial Door Repair
Door Services Corporation offers professional, experienced support for your commercial doors. Our repair and maintenance team is highly qualified to get any job done correctly. We pride ourselves on our expertise when it comes to commercial door repairs.

We meet all safety standards and quality controls for industrial door systems. We take building codes and national standards seriously in the maintenance and repair of your industrial doors.
Sliding Door Systems
Door Services Corporation services sliding door systems in a variety of settings, including industrial and sterile.

Door Services Corporation maintains and repairs sliding doors in warehouses, biotech labs, food processing facilities, and almost any industrial setting you can think of.
RapidSlide
Horton's RapidSlide® industrial system is Ideal for very large openings in industrial settings. Lightweight Thermacore® insulated sectional steel door assembly has 24″ (610 mm) modular sections as required to fit your opening. The panel is metal/foam/metal sandwich panel construction with exterior aluminum framing channels.
HD-Slide Industrial with Flush Steel Panel
Surface applied industrial package for large openings. The heavy duty panel has 18 gauge galvanized steel skins with Kraft honeycomb core. The panel has a flush appearance with no exposed fasteners. These industrial systems are Standard Surface Mounted Packages with Floor Mounted Guides. Total weight limit per panel to be 500 lbs (227 kg) for single slide and 300 lbs (136 kg) for bi-parting unit. Please consult with us for other available door types or for doors weighing in excess of 500 lbs.

RapidSlide® Thermacore Panel
Platform Screen Doors
Door Services Corporation services platform screen doors in public and private transit applications. These are often implemented in:
Airports
Hotels and Resorts
Theme Parks
Transit Hubs
Service Windows
Service on automatic and manual service windows round out the complete industrial and commercial door service packages offered by Door Services Corporation.

Restaurants, pharmacies, banks and other businesses are often offering drive-thru windows for their patrons. Door Services Corporation provides maintenance and repair services for drive-thru windows of all brands, including the high quality offerings of Horton Automatics.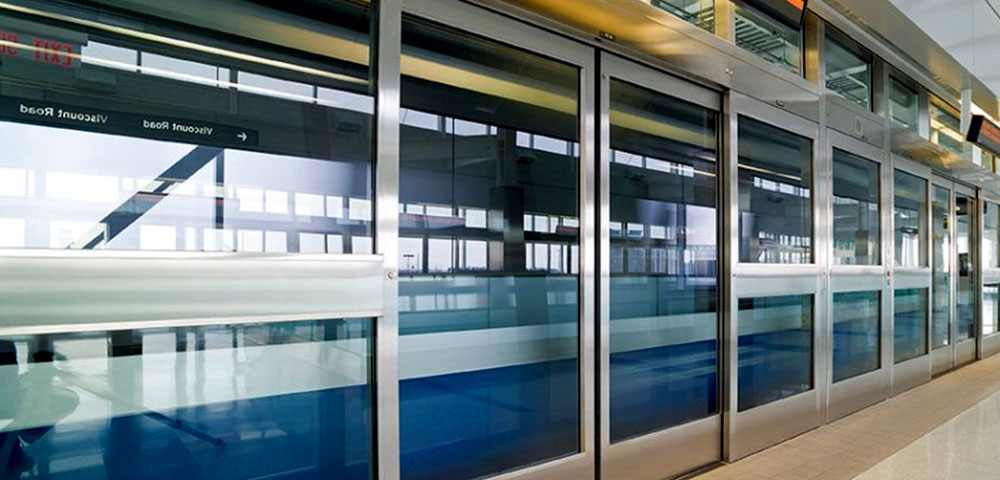 Security Doors
Our clients trust in the access control provided by commercial security doors. Door Services Corporation understands the importance of safety and security in the commercial setting, which is why our maintenance services will provide you the peace of mind that the job is done right.

The term security doors can bring about visions of bars, swirling light, or alarms. This can be off-putting to businesses and other commercial entities that prefer a clean, inviting look. Good news! Door Services Corporation is sensitive to the importance of first impressions and can help ensure your security doors are both functioning securely and aesthetically.
Commercial Security Doors
Horton Automatic doors and Won-Doors can be found worldwide in hospitals, airports, hotels, and in a variety of other locations. Every product is designed by dedicated engineers and tested rigorously to meet the demands of any commercial setting.

Door Services Corporation can service many varieties of doors, including:
As you can see, our services are diverse enough to meet your commercial-grade security door needs.
Security Revolving Doors
Door Services Corporation can service a full range of security revolving doors for any commercial setting. Commercial grade security revolving doors can feature more than simple locking mechanisms.

The Horton Visdom ELITE is a two-way, matless, anti-piggyback, and anti-tailgate security door. This system can detect unauthorized entry methods like piggybacking and tailgating.

The technology offered by Horton's Visdom ELITE is unmatched, preventing common inaccurate detections based on weight or other violation identification systems. The system can differentiate between actual violations and authorized personnel such as delivery persons or someone wearing heavier clothing.

The Horton Visdom ELITE also features:
Dual sensors
Real-Time Clock (RTC) for event marking
Can be retrofitted into some existing and all Horton Automatics revolving doors
Nearly immune to shadow, reflection or environmental change
Multi-directional continuous flow
Available in bullet-resistant glass

Additionally, it is flexible enough to offer several modes like card access, card in with free exiting, and anti-passback. The Visdom ELITE is perfect to pair with the Horton Automatics ControlFlow system (see below) for easy access to valid entries.

Door Services Corporation can quickly, easily install Horton's Visdom ELITE system without special mounting in existing systems or can install a complete new system.
ControlFlow® Two-Way Security Revolving Door System
The ControlFlow by Horton Automatics is a two-way revolving door system that offers controlled access while not sacrificing the aesthetics of your commercial entryway.

Door Services Corporation recommends this security revolving door system for businesses hoping to prevent unauthorized access. Cutting-edge sensor technology combined with biometric or carded access allows authorized personnel easy access while limiting uninvited guests.

Some benefits of the ControlFlow systems include:
Beautiful design and retrofit capable
Cutting-edge sensor tech
Matless design for a clean look
Audible alarm systems
Automatic reset protocol after an intrusion alarm
Immune to shadow, reflection, and environmental changes
The ControlFlow is offered in one-way, one-way airport, and two-way card access security packages. It is fully customizable to the security level your business requires up to a bullet-resistant glass and 3D anti-piggybacking/anti-tailgating sensors.

The system is ideal for any commercial installation requiring security up to high-level installations like banks and government offices.

The Horton ControlFlow systems feature:
Segmented or Round drum
Matless technology (overhead sensors)
Wireless remote with 16 operational modes
Programmable voice messaging
Magnetic breakaways for emergencies
Choice of finishes
Specialized sizing available
Door Services Corporation is confident in the Horton Automatics ControlFlow system and can install it quickly to get your commercial space as secure as you need it.
Secure Exit Lane
The Secure Exit Lane provides one-way pedestrian traffic flow between the secure and non-secure zone. The Secure Exit Lane creates a physical barrier detecting and preventing unauthorized entry thus maintaining the natural flow of traffic. The system uses an array of sensors to detect unauthorized traffic from accessing a secure zone. The Secure Exit Lane can minimize the need for physical personnel by providing remote monitoring capability. Unauthorized entry and static object detection are only two of the many potential threats capable of triggering a security alert at the Secure Exit Lane.
Platform Screen Doors
Door Services Corporation believes platform screen doors are ideal security solutions for transit systems. We can service many customized solutions for all types of rail applications.

We can service or repair platform screen door solutions in various transportation settings, including airports, and are extremely confident in Horton Automatics' Platform Screen Door solutions that help people travel to and from every day.
Frequently Asked Questions
Door Services Corporation services and repairs all makes and models of automatics entrances.
Door Services Corporation provides rapid service with our goal being 24 hour response time.
All of our technicians are AAADM certified, all technicians carry their AAADM cards with them.
Yes, we have trained technicians that can come out and service your Won-Doors, give us a call today.